by Justine Hudock
Student Community Engagement, Knovva Academy
Michelle reported to this year's Model G20 Summit from the land of orangutans, nasi goreng (fried rice, yum), Islamic temples galore, and active volcanoes: Indonesia. Needless to say, she brought a lot to the table (unfortunately, not nasi goreng; sharing food doesn't work so well over Zoom).
She's allergic to cats and yet… at one point, owned twelve simultaneously? Just another of the charming incongruities that made Michelle (though a self-proclaimed introvert) a mutual smash with her team at this Summit's worldwide game of Mafia, with her fellow Heads of State she collaborated with, and with the Ministers of her Delegation.
Her favorite food is an Indoseian staple, just as fun to say as to eat: gado-gado, a sort of salad with peanut sauce (definitely on my menu tonight, Michelle — you've saved us all from another evening of plain, droopy lettuce).
Maybe Michelle was the peanut sauce bringing extra life to our Summit. That's youth for you.
Give Michelle a round of applause for her commendation as an Exceptional Delegate, and lend your eyes to her post-lauding interview!
Justine Hudock: Hello and congratulations from the United States! Let's start with the basics:
What's your name, where are you from, what year are you in school… and what's a silly, fun fact about you?
Michelle T.: My name is Michelle! I'm from Jakarta, Indonesia, and I am currently in the 11th grade. A fun fact about me? I have 3 cats, and at one point I had 12, yet I am allergic to cats!
JH: How did you become interested in climate change and sustainability?
MT: I started becoming interested in the topic when I heard from popular environmentalists like Greta Thunberg and other small social media accounts promoting sustainability. At first it was just individual action, like reducing waste, limiting meat consumption and taking public transport, but then I started joining these movements and discussions, such as Bye Bye Plastic Bags and the recent MG20 Virtual Summit about climate change.
JH: How does sustainability influence your decisions? To what extent does your interest in climate change inform your goals or who you are as a person?
MT: I'm interested in a career in climate change! It definitely isn't my first option, but I've considered it in the past. Like mentioned in the previous question, for now it's just individual action and an after-school activity, but we'll see.
JH: What advice do you have for other students who may be interested in following a similar path toward environmental friendliness and mindfulness?
MT: Honestly? Going zero-waste, 100% vegan, or emitting no greenhouse gases at all is overrated. This is just my opinion, but I think that it isn't for everyone. It's great to set big goals for yourself, but I think that a lot of us get discouraged by this intimidating "zero" label and that we should just focus on reducing as much as we're capable of! Don't get discouraged. You can do this!
JH: What were some key takeaways from your experience at the Climate Change Summit?
MT: During the Summit, specifically during the Round Table Meetings and Ministerial Meetings, so many creative and new ideas were brought up! It changed some of my views on climate change and how you can do your part in this crisis.
JH: What was your favorite part about the Summit?
MT: I really enjoyed meeting, discussing and playing Mafia with new people from different cultures and backgrounds. I think that I'll definitely stay in touch with the friends I made during the summit, especially the Heads of State I collaborated with, the Ministers of my Delegation and the people I played Mafia with!
JH: What do you do for other extracurriculars?
MT: I do a couple of extracurricular activities, like Model UN! I've joined a couple of local and international conferences and I'll be chairing my first conference, called E-BEEMUN, this April. I've also been dancing for four years now and I do mostly musical theatre dance and jazz!
JH: Looking ahead, how do you hope to use the skills and experiences you've gained at the Model G20 Summit in your career or future schooling?
MT: This was my first time becoming Head of State, so it took awhile for me to figure that out. I've been in leadership positions in clubs and projects before where I mostly advised, watched over and gave extra ideas, but I've never been really given that role where you make the final decisions. It took awhile for me to figure out what's too permissive and what's too controlling, but now that I do (at least I think I do), I think that it would be very useful in the future!
JH: If you could invent something that would make life easier for people (perhaps climate change-related), what would you invent?
MT: I think that we already have the technology to reduce greenhouse gas emissions on a large scale — it's just that for large corporations, it isn't cost effective, and for individuals it isn't very affordable. I think that discovering a way to manufacture low-cost environmentally friendly and sustainable products on a large scale is very important in battling climate change.
JH: Fill in the blanks. The wisest thing anyone ever told me was _____ and it helped me to _____.
MT: The wisest thing anyone ever told me was "You can't just magically discover your passion, you have to actively try to find it," and it helped me to change the way I view my future. It was just a random Twitter post, but I think that it's very meaningful because, let's be honest, it's not easy to enjoy something that you're bad at doing, especially if it's going to be your career for the rest of your life.
As long as you're interested in learning about that field, you have to grow and know what you are doing to like it. I never liked this summit and public speaking thing, but my parents somehow pushed me to do it, and the more I learn about it, the more I like it! I think that this will apply to many other aspects of life later on, and I just need to be brave enough to push myself out of my comfort zone this time instead of my parents doing it for me.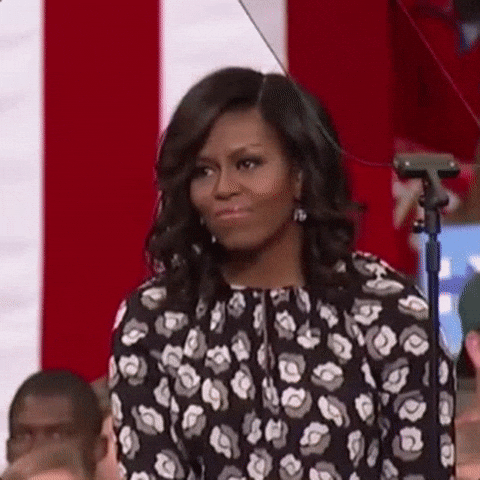 JH: What is one goal you would like to achieve in the next five years (personal or professional)?
MT: I'm going to be 21 in five years, so I think that I'd be a semi-independent somewhat adult graduating with a university degree, hopefully with good grades (fingers crossed) and I may or may not try to get a master's degree. We'll see!
JH: Do you have any other opportunities for leadership in your life? If so, what is your perspective on good leadership? What does it mean to evolve as a leader?
MT: I think that anyone that joins this Summit will be put into some leadership position at least once in their life, so of course! To me, a good leader is someone who points the group in the right direction and helps that group achieve a shared goal together, but they also must be sympathetic and are willing to help a member out when they need it.
I think that in this constantly evolving world with evolving technology, values and goals, we as leaders must also evolve and stay open minded to these new things.
JH: Any college plans laid down yet? Intended major or minor? Dream school?
MT: Unfortunately, no, I don't have a solid plan yet. I really think that I need to get to work on it since graduation is just inching closer to me every day! I plan to take some field of Biology, maybe Immunology, and I think I'm going to study abroad somewhere in Australia.
JH: What might people be surprised to learn about you?
MT: That I'm totally an introvert. I always force myself to be outgoing and make new friends in these kinds of summits and it's always worth it in the end! But honestly, I just like being in my room with me, myself, and I.
Favorite Five
Class at school?
Biology! I always found learning about the human body really interesting.
Book?
I don't read nearly as much as I used to in middle school because I got pretty busy, but I was obsessed with The Hunger Games trilogy by Suzanne Collins and I have no idea why.
Food?
Gado-gado! It's an Indonesian food, somewhat like a salad (but it's not that healthy) and the combination of the vegetables and tofu with the peanut sauce just makes it taste really good…
Color?
Yellow! Not sure why, but I really like bright colors and yellow is my favorite.
Quote?
"The purpose of life is a life of purpose." I think that this applies to a lot of us teenagers as we're trying to discover our purpose in life.