by Justine Hudock
Student Community Engagement, Knovva Academy
Marshal isn't here to mess around. He's a middle school student in China who talks like a young diplomat and already holds "There is no success without hard work" as his favorite axiom.
Under the well-knotted tie, though, this kid is that sort of instantly likable, friends-with-everyone marvel we all wish we were in middle school. He's a diver, cyclist, and field trip enthusiast; with you 100% there, Marshal. He plays the erhu, a traditional two-stringed Chinese instrument, and says his favorite food is the durian fruit.
I bet you wear cologne, Marshal, and I bet it smells amazing.
Give Marshal a round of applause for his commendation as an Exceptional Delegate, and lend your eyes to his post-lauding interview!
Justine Hudock: Congratulations on your amazing accomplishment! Let's start with a rundown: What's your name, where are you from, what year are you in school… and what's a silly, fun fact about you? 
Marshal Z.: My name is Marshal and my Chinese name is Qingqan. I am from China!
I am a Senior 1 student — that means I'm in middle school. Actually, I don't think I've ever done anything really silly because I will think a lot before what I want to do. But I have a lot of fun things such as bike riding with my classmates, diving, and so on.
JH: How did you become interested/involved in climate change/sustainability?
MZ: I enjoy going on field trips, learning new knowledge through practice, and sharing this knowledge with  others through discussion or group work. Also, I have been to a lot of countries, and have a partial  understanding of the culture, economy, terrain and environment of different countries. 
JH: How does sustainability influence your decisions? To what extent does your interest in climate change inform your goals (perhaps for a future career, or simply in how you
purchase/consume/behave) or who you are as a person?
MZ: At present, many countries are making adjustments to energy and environment issues. An environmentally  friendly and sustainable society is very important for a country or a region. This is not only related to our  modern life, but also related to the life of our future generations. For their future, environmental protection  is of vital importance. I really hope that our offspring can have a bright future. So that's the reason why I decided to focus on climate change and sustainability.
JH: What advice do you have for other students who may be interested in following a similar path toward environmental friendliness and mindfulness?
MZ: I think field trips are a particularly good way to get a multi-sensory feel for the things or places that  you're studying.(If you have an opportunity) This not only allows us to learn from the fun, but also  helps us remember the information better. Much better than searching information on the Internet!
JH: What were some key takeaways from your experience at the Climate Change summit?
MZ: Thinking about a problem in many ways, and learning from others' strong points to offset one's weaknesses.
JH: What was your favorite part about the Summit?
MZ: I think the Country Round Table Meeting is my favorite. Communicating with members from other  countries can make us more friends, and English communication also improves our English level. At the  same time, our critical thinking skills are also exercised again. This part felt like real brainstorming. 
JH: What do you do for other extracurriculars?
MZ: I play the piano and erhu (a traditional Chinese instrument). I swim, play basketball, soccer, ping-pong, and tennis. I also study some academic-based stuff about math and economics! 
JH: Looking ahead, how do you hope to use the skills and experiences you've gained at the Model G20 Summit in your career or future schooling? 
MZ: I would like to choose mathematics, economics and finance in the future, so that I can practice my ability  of calculation and analysis when collecting information about the countries I represent. I will continue to  use these abilities in my daily study 
JH: If you could invent something that would make life easier for people (perhaps climate change-related…), what would you invent? 
MZ: A brain container, which can easily record everything in a very short time.  
JH: Fill in the blanks. The wisest thing anyone ever told me was ___ and this has helped me to ___… 
MZ: There is no success without hard work, and it helped me to study hard and make progress every day. 
JH: What is one goal you would like to achieve in the next five years (personal or professional)? 
MZ: I want to be admitted to my ideal university, protect the environment every day and volunteer with others working toward the same goal, and preview some subjects that I will begin to study at university. 
JH: Do you have any other opportunities for leadership in your life? If so, what is your perspective on good leadership? What does it mean to evolve as a leader? 
MZ: I am a monitor of one of my classes now. I think good leadership should do the right thing in the right place, be active when you should be  active, be serious when you should be serious. Wonderful organizational skills are also essential. A leader should have good relationships with classmates, too, which will convince the class of him or her. 
JH: Any college plans laid down yet? Intended major/minor? Dream school? 
MZ: Mathematics and economics. No ideal school in mind… 
JH: What might people be surprised to learn about you? 
MZ: Probably, my ability to make friends. I am very outgoing and like to make friends with people. I have a lot of friends. When I walk on the  campus, I often say hello to my friends, my classmates are all surprised that I know so many people.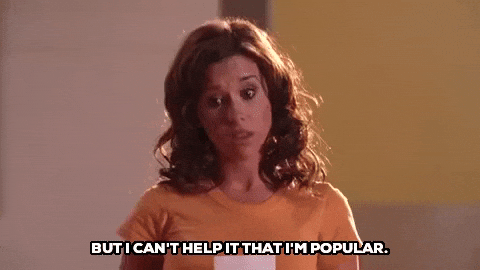 Favorite Five
Class at school?
International studies!
Book?
Romance of the Three Kingdoms, by Luo Guanzhong.
Food?
Durian!
Color?
Orange! 
Quote?
There is no success without hard work.