by Justine Hudock
Student Community Engagement, Knovva Academy
Let's start this article by stating that this interviewer is thrilled to finally come across a Delegate from our just past Climate Change Summit who has named a class on American politics as her favorite of all in her education track. Erin comes from Ohio, the 17th state to enter the Union, and 17 is the age of our 11th-grade interviewee! I've got chills.
She cites Shakespeare's Julius Caesar as her favorite quote ("The fault, dear Brutus, is not in our stars but in ourselves…"), her favorite color is sky blue, and she loves Harper Lee's To Kill a Mockingbird. Look at all those sky connections! Maybe her adoration for that big blue expanse is what charged her to develop such an admirable passion for reversing climate change and inspiring others through optimism to do the same.
Give Erin a round of applause for her commendation as an Exceptional Delegate, and lend your eyes to her post-lauding interview!
Justine Hudock: What's your name, where are you from, what year are you in school… and what's a silly, fun fact about you?
Erin B.: My name is Erin, I'm from Ohio in the US, and I'm in the 11th grade. A little fun fact about me is that my spirit animal is a sloth. I love to eat and sleep!
JH: How did you become interested in climate change and sustainability?
EB: My family constantly watches the news, so you can imagine how much I hear about climate change. It's mentioned all of the time, however, I never really knew much more than the basics about it. When my Interact Club advisor at my high school brought up the Knovva Model G20 Virtual Summit: Climate Change and the Future of Humanity, I was eager to participate. I wanted to learn more about what is affecting climate change and how I can help. I am very happy to say that after the Summit, I feel like a climate change expert!
JH: How does sustainability influence your decisions? To what extent does your interest in climate change inform your goals, or who you are as a person?
EB: Sustainability has a major influence on my decisions. I always recycle, unplug items that are not in use, and refuse to waste anything. I always try to think about how my decisions are going to affect the environment. As for how sustainability affects my future career, I am considering one day becoming a politician. I hope to be able to advocate for sustainability in such a position.
JH: What advice do you have for other students who may be interested in following a similar path toward environmental friendliness and mindfulness?
EB: My biggest piece of advice to students who are interested in being environmentally friendly and mindful is to recognize that it takes time to make a shift. There will be days where you make the wrong decision, and that's OK! We all make mistakes, especially when it comes to new topics such as sustainability! Learn from your mistake and be prepared to make the right decision next time!
JH: What were some key takeaways from your experience at the Climate Change Summit? 
EB: I took so many great things from my experience in the Climate Change Summit! I believe that they can be narrowed down to two major topics.
Number one: Everyone is responsible for helping to combat the climate situation our world is facing. If each of us took the time to be conscious about how our decisions impact our climate, we would be in a much better place. We all need to help in some way, whether that is recycling, unplugging items, or cleaning parks.
Number two: While it may seem like your area of the world is the only area experiencing a certain thing, the odds are it isn't. While participating in the Climate Change Summit, I was able to talk to individuals from around the globe. As we spoke during and outside of Summit hours, I learned that we have so many commonalities. It is so easy to see the differences between people and areas of the world, but after this Summit, my belief that people have more in common than they believe has been confirmed.
JH: What was your favorite part about the Summit?
EB: I loved so much about the Summit, but my ultimate favorite was when my group and I finally got to present our policies regarding climate change. My group represented the European Union and created around 10 public policies covering topics from climate education to natural disaster relief. This was my favorite part of the Summit because I got to see all of our hard work play out. We were all so confident and had a great time showing the other Summit members what we had accomplished. Presenting to the other members of the summit was honestly one of the most exciting things I have ever done in my life.
JH: What do you do for other extracurriculars?
EB: I enjoy participating in art and leadership-based clubs at my high school. I am currently a member of my high school's marching/concert/pep-bands, and I perform in our spring musicals. I am also a member of our Interact Club and Leadership Academy, both of which work to enhance leadership skills. Outside of school, I love to volunteer with a local organization that helps provide meals and clothing to the homeless in our area. Besides these things, I love hanging out with friends and family. We normally enjoy eating at cultural restaurants, riding roller coasters at our local amusement park, spending time in nature, and, honestly, doing whatever comes to mind that day!
JH: Looking ahead, how do you hope to use the skills and experiences you've gained at the Model G20 Summit in your career or future schooling?
EB: This Summit provided me with a lot of skills that will be useful when I am older. I am currently thinking about majoring in public policy when I enroll in college. This is all because of the Summit. I greatly enjoyed researching different strategies to combat climate change and then formulating a plan of my own. As a public policy student, I hope to use the research and presentation skills that I learned during this summit.
JH: If you could invent something that would make life easier for people (perhaps climate change-related), what would you invent?
EB: If I could invent something that would make life easier for people, I would invent something that could sort through each individual's trash in order to find the items that can be recycled. I believe that this would lead to a significant increase in the number of items recycled, and people wouldn't have to think twice about whether or not an item could be recycled.
JH: Fill in the blanks. The wisest thing anyone ever told me was _____ and it helped me to _____.
EB: The wisest thing anyone ever told me was actually from the musical Hamilton. Its quote "I am not throwing away my shot" has become my life motto. This quote actually pushed me to sign up for this life-changing Summit. I was very nervous about working with others from around the world to represent a country that I knew very little about. However, I remembered my favorite quote and decided to sign up for the Summit. I am very glad that I did.
JH: What is one goal you would like to achieve in the next five years (personal or professional)?
EB: In the next five years, I hope to be as open to new opportunities as I am now. I never want to lose my drive to experience this world.
JH: Do you have any other opportunities for leadership in your life? If so, what is your perspective on good leadership? What does it mean to evolve as a leader?
EB: I have a lot of opportunities for leadership in my life. I have held many positions of leadership, including class president and Head Bear of my band (the individual who most embodies the spirit of our high school's marching band and is a reliable, kind, leader) and attended many leadership bootcamps. One of the biggest items I always take away from these bootcamps is that leaders are meant to serve the people. If a leader only cares about their own opinions, they are not a true leader. A true leader works to ensure that everyone is included and heard.
JH: Any college plans laid down yet?
EB: As a junior in high school, I still have almost a year before I have to lay down my college plans. However, I do have some ideas. I am hoping to attend college somewhere in Virginia. I have always loved the area! Nature and history are very important to me and I believe that Virginia has a sufficient amount of both! I am currently eyeing the College of William and Mary in Williamsburg, Virginia and the University of Virginia in Charlottesville, Virginia. I hope to major in something related to history, political science, or business at one of these schools.
JH: What might people be surprised to learn about you?
EB: I think that people would be surprised to learn that I have an aspiration to one day become the President of the United States. I want to serve the people of our nation, and help our country become a place where everyone — regardless of their race, gender, religion, beliefs, whatever, — is truly valued.
Favorite Five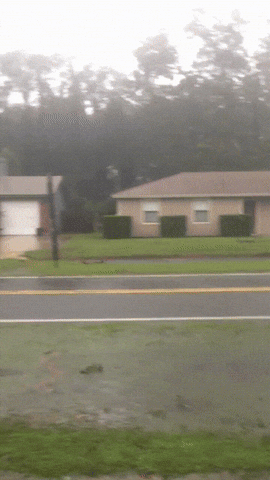 Class at school?
"The American Political System." I took this class last semester at a local university. It covered everything about the American political system from policymaking to the role of the voters. We had many discussions regarding both the topics and our beliefs in a safe environment. It was an eye-opening class for me.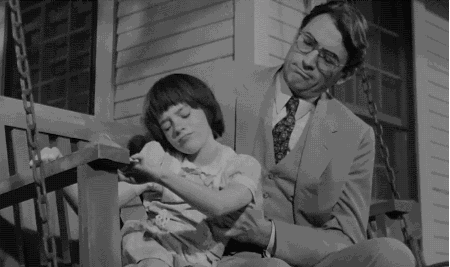 Book?
To Kill a Mockingbird by Harper Lee.
This book is an incredible look into racism. I remember being so inspired by Atticus Finch (the main character's father) because he went against what everyone had said and decided to represent a black man in a court trial that he was destined to lose. This book made me realize that I want to hold a position where I will advocate for others.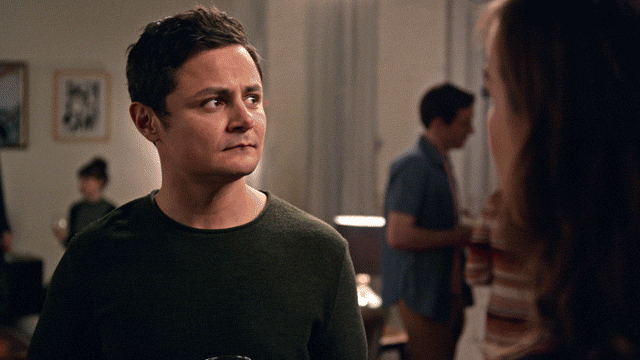 Food?
I love Latin food! I eat at a local restaurant called Empanadas Aquí almost every month. It serves Venezuelan street food. I love to get their queso and plantain empanada with yucca fries! It is the best!
Color?
Sky blue — a blue sky always makes me happy.
Quote?
One of my favorite quotes is "The fault, dear Brutus, is not in our stars but in ourselves…" from Shakespeare.
I find this quote to be so powerful. We can always change our situation. We are the only ones in charge of our destiny.