by Justine Hudock
Student Community Engagement, Knovva Academy
Emma's name might be sweet and simple, but the girl who carries it around is anything but. Alright, maybe "sweet" can stay, but anyone who's choosing between environmental science, biology, geology, or international communications as a higher education track just has to have a whole lot more working under the surface.
Did we mention this gal is a Star Wars superfan? And a paleontology nut? She'll be Knovva's go-to once we breach Earth's atmosphere and start tackling intergalactic issues of the future, and our consultant when we turn backwards to look upon our paleolithic heritage. Emma, if you're reading this: Are you fearless or something? Between the big wide yonder of infinite space and giant reptiles with huge killer teeth, I'd choose the empty spot under my bed.
Her favorite food is popcorn and her favorite color is sage green. May we recommend: popcorn flavored with sage leaves? Savory and delicate. Too good.
Give Emma a round of applause for her commendation as an Exceptional Delegate, and lend your eyes to her post-lauding interview!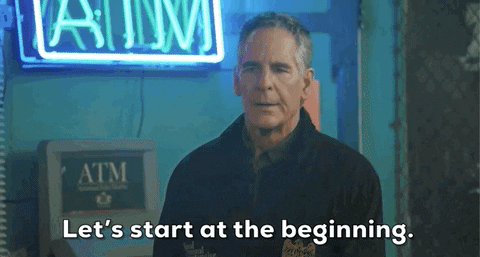 Justine Hudock: Give us the 411! What's your name, where are you from, what year are you in school… and what's a silly, fun fact about you? 
Emma J.: Hello! My name is Emma, and I am a senior in high school living in Minneapolis, Minnesota. One fun fact about me is that I have been obsessed with Star Wars since I was 5 years old.
JH: How did you become interested in climate change and sustainability?
EJ: I had started learning more about the environment in middle school science class, however, it was not until I had the opportunity to take AP Environmental Science in high school that I truly realized my passion for environmental sustainability.
JH: How does sustainability influence your decisions? To what extent does your interest in climate change inform your goals or who you are as a person?
EJ: In the past few years I have been trying to lead a more sustainable life. Some examples of my successes include riding my bike or walking whenever I can to reduce my carbon footprint, following the rule of the three Rs (reduce, reuse, and recycle), becoming a vegetarian a little over a year ago, and growing my own produce in the summer. I am heavily interested in climate change, enough to the point where I am considering majoring in environmental science in college. I would like to help come up with innovative ways to solve environmental problems around the globe. 
JH: What advice do you have for other students who may be interested in following a similar path toward environmental friendliness and mindfulness?
EJ: Sometimes it can be difficult to know where to start when it comes to being more environmentally friendly, and some people do not even try because they think that their actions cannot make a difference. However, I believe there are a variety of ways that a person can make long-term improvements to reduce the negative impact that our everyday lives have on the world. Being eco-friendly and environmentally aware is becoming more important as we strive to protect our world from man-made destruction. Some advice that I would offer to other students who may be interested in following a similar path towards environmental friendliness is to start with simple and easy changes in your everyday life such as turning off electrical you are not using, wasting less food, investing in more renewable items, reducing and recycling plastics, and using alternative means of transportation. Another important aspect of increasing your mindfulness is to seek further education on current environmental problems.
JH: What were some key takeaways from your experience at the Climate Change Summit?
EJ: I thoroughly enjoyed the entirety of the Climate Change Summit. Collaborating with others around the world, learning more about environmental problems in other countries, coming up with innovative solutions to said problems, and hearing from keynote speakers were most notably the biggest takeaways of the Summit, and I would definitely recommend it to anyone else interested in environmental science, politics, and/or international communications.
JH: What was your favorite part about the Summit?
EJ: My personal favorite part of the Summit was being able to communicate with others across the globe that had the same passions as I do. I made some friends that I hope I can stay in touch with for years to come! 
JH: What do you do for other extracurriculars?
EJ: I am a part of a good handful of extracurriculars at my school including swimming, chamber orchestra, the Interact Club, and the Project Earth Club.
JH: Looking ahead, how do you hope to use the skills and experiences you've gained at the Model G20 Summit in your career or future schooling?
EJ: My experiences that I have gained at the Model G20 Summit are truly invaluable to me. I was not only to make friends and learn more about the environment in different countries, but my passion for environmental science was strengthened and my love for international communications blossomed. I hope to use the skills I've gained at this summit to help me in my college studies while finding ways to protect the environment and make new friends along the way. 
JH: If you could invent something that would make life easier for people (perhaps climate change-related), what would you invent?
EJ: I wish I could invent a biodegradable plastic that was cost-efficient so that more people would be inclined to use it in place of regular plastics. 
JH: Fill in the blanks. The wisest thing anyone ever told me was _____ and it helped me to _____.
EJ: The wisest thing anyone ever told me was that one person can make a difference and it helped me to realize how important my contributions are in helping the environment.
JH: What is one goal you would like to achieve in the next five years (personal or professional)?
EJ: In five years I would like to not only be a more environmentally conscious person but I would also like to encourage others to be more environmentally aware as well.
JH: Do you have any other opportunities for leadership in your life? If so, what is your perspective on good leadership? What does it mean to evolve as a leader? 
EJ: Although I cannot think of any other opportunities for leadership in my life currently, I would be inclined to accept a leadership position if it came my way. Some qualities that describe a good leader are: innovative, honest, good communicator and delegate, good problem solver and decision maker, motivated, passionate, accountable, supportive, empowering, and many more. A successful leader is constantly changing, taking cues from their staff, themselves, and the world around them. Leaders have open mindsets which help them to communicate with others and cope with setbacks.
JH: Any college plans laid down yet? Intended major/minor? Dream school?
EJ: I am currently deciding which college I would like to attend, however, I know that I am interested in doing something involving either environmental science, biology, geology, or international communications.
JH: What might people be surprised to learn about you?
I have been obsessed with paleontology since the age of 5 when I started watching dinosaur documentaries!
Favorite Five
Class at school?
AP Environmental Science was my favorite class that I took at school in 11th grade. This class informed me on current environmental issues and helped my love for protecting the environment grow.
Book?
Master & Apprentice by Claudia Gray. This is probably my favorite book that I have read so far because I really enjoy the writing style and learning more about the relationship between Jedi Master Qui-Gon Jinn and padawan Obi-Wan Kenobi.
Food?
My favorite food is definitely homemade popcorn because it is a tasty snack but is also really nostalgic as my mother has been making it since I was 5.
Color?
My favorite color is probably sage green. I think the color is very soothing and it reminds me of plants.
Quote?
"Never give up hope, no matter how dark things seem." — The Wrong Jedi, The Clone Wars. This quote is really inspirational for me and reminds me to never give up!