by Justine Hudock
Student Community Engagement, Knovva Academy
Alina's a mainstay in the Knovva community. The whole community was lucky to get chummy with her during our last Summit when Alina took over our YouTube account for a day and brought us around her beautiful corner of Beijing in a vlog (that you can still see!).
She's outspoken, kind, and empathic, all qualities which the highest in our Summit rankings — those Deciding Committee live wires — must possess. But Alina stands out even more as one of just three individuals selected, of the hundreds of students who attended our Climate Change Summit, as such fantastic exemplars of the diplomatic attitude to be named a Committee's Choice Delegate.
Are you surprised? I'm not surprised. How could a girl who names Khaled Hosseini's A Thousand Splendid Suns (a story of stigma and prejudice set against the volatile events of Afghanistan's last thirty years) and the dollhouse romance that is Nicholas Sparks's Dear John as her favorite books be anything but capable of rising in the Knovva ranks so quickly?
Give Alina a round of applause for her commendation as a Committee's Choice Delegate, and lend your eyes to her post-lauding interview!
Justine Hudock: Congratulations on being selected (just one of three individuals!) by our overseeing committee as a standout among the hundreds of students who attended this quarter's summit. Tell the people: What's your name, where are you from, what year are you in school… and what's a silly, fun fact about you?
Alina Y.: My name is Alina, I'm from Beijing, China, and I'm currently in the 11th grade. A fun fact about me is that I really love stuffed toys!
JH: Give your readers even more: What was your role and title in the Summit?
AY: I'm a DC member in Cohort B. My secondary role is the communications director. (I was a Delegate last year, the Minister of Education of Japan, and got the Most Valuable Delegate Award. It felt really different being a DC, and the switch in roles brought much challenge and fun!)
JH: You were chosen by the Model G20 committee as a standout Delegate among 400 other students. How does it feel?
AY: It definitely was really surprising and exciting! I really appreciate the approval of the MG20 Committee. This award surely is an important encouragement for me, and it would spur me to go further in enhancing myself and contributing to global issues.
 JH: How did you become interested in climate change and sustainability?
AY: I think I first got aware of climate change's real and powerful impacts when I noticed that it is snowing less and less here in China. I remembered playing in thick snow a few times every winter when I was young; however, we now have to expect snow so hard while we may see it happening only once the whole year. Then, what got me into the climate change and sustainability topic is actually my debate competitions. I have been doing debate for a few years, and in almost every topic, we either came up with or heard about contentions on climate change.
For instance, I could still remember that I did research on the Paris Climate Agreement and some countries' circumvention of it when we were discussing the letters and spirit of the law. When debating on cryptocurrencies, we have also considered their potential positive impact on sustainable development, as well as how it may help us adapt to climate change to a certain extent.
Through the process of researching and debating on climate change related topics, I accumulated much knowledge on the climate change status quo around the world and became increasingly interested in how we could better tackle this serious issue.
JH: How does sustainability influence your decisions? To what extent does your interest in climate change inform your goals or who you are as a person?
AY: Climate change and sustainability is definitely one of the social issues that make me into social sciences. Personally, I think it aroused my awareness of the global issues, and promoted me to rethink my role as a global citizen. In my daily life, I consciously save water and electricity while reducing the consumption of my family. Besides that, I'm considering studying social sciences for my college major since I'm looking forward to gaining further abilities to tackle these social issues and seek sustainable approaches we could take. 
JH: What advice do you have for other students who may be interested in following a similar path toward environmental friendliness and mindfulness?
AY: I would really encourage them to be steady in their interests and go further. I believe that environmental friendliness and mindfulness is a broad topic related to several areas, so it would be really beneficial if students could go and explore different aspects of it such as new technology and resources, education, economic development and sustainability, public policies, etcetera.
We could always get new inspirations as long as we try to view the issue from diversified lenses, which are critical to further progress.
JH: What were some key takeaways from your experience at the Climate Change Summit?
AY: One key takeaway for me is from the professors' lectures. The lectures from the two experts provided me with much deeper insight into planetary health and sustainable finance, both of which are cutting-edging and inspiring. (I really appreciate the chances MG20 Summit provides us to learn from the professors of this area and ask them questions!) 
Meanwhile, as a member of the Deciding Committee, another essential takeaway for me comes from the knowledge I gain from all the Delegates. From Delegates' presentations, I've learnt about various innovative actions we could take to mitigate climate changes. For instance, I got to know for the first time that Bamboos and Tesla Solar Tiles are currently developed in certain countries as alternative building materials which are more environmentally friendly, which amazed me.
Frankly, I put down a lot of creative thoughts in Delegates' draft policies and expect to research more about them later.
JH: What was your favorite part about the Summit? Explain, please!
AY: Personally, my favorite aspect about the Summit is the chance to communicate and learn from all MG20 staff and peers from different countries. I once told my friend that MG20 is like a huge family, in which all staff are really helpful and encouraging, while peers are extraordinary and caring.
I feel that the MG20 Committee is always there supporting us, and I enjoy reaching out to Delegates to provide help whenever they need. A sense of belonging and warmth is the most precious thing MG20 summits gave me. I kept in contact with the peers and became friends with many of them afterward. For me, they are no longer just participants; they are friends and families who know me and support me.
JH: What do you do for other extracurriculars?
AY: I have an Instagram account which I created right before last year's summit in order to get contact with my MG20 friends.
As I mentioned above, I do enjoy tackling social problems a lot, which makes charity work a large part of my spare time. I've participated in programs like helping children recover hearing and speaking after cochlear implant surgery, helping the elderly in mountainous areas, and currently I'm the captain of a school club organizing online volunteering teaching to help students in rural areas with insufficient educational resources. We are now designing different types of courses and teaching students from Shandong, Guizhou, and Yunnan provinces. Again, it is so much fun and satisfaction for me to help others and contribute my part in solving the inequality problem in educational resources!
Besides, I also enjoy playing Chinese traditional instruments for my extracurricular. I've been playing Zhongruan since primary school, as it is as important to relax in my leisure time.
JH: Looking ahead, how do you hope to use the skills and experiences you've gained at the Model G20 Summit in your career or future schooling?
 AY: The experience of the MG20 Summit definitely made me better prepared for further college life. It enhances my abilities in communicating and cooperating with people from different cultures as well as my abilities in facing challenges and solving timely problems. Above these, I do think that the experiences at the Model G20 Summits provide me with global insights and a sense of responsibility.
It makes me believe more firmly in the power of the youth regarding global issues like the pandemic and climate change, and after all, it transformed me to be a more firm and enthusiastic social worker.
JH: If you could invent something that would make life easier for people (perhaps climate change-related), what would you invent?
AY: Honestly, I'm not sure what that invention would be, but I really want to invent some "magical" techniques that could save endangered animals and plants from extinction. Maybe some better seeds preserve methods or reproduction techniques I guess, since current technology is still limited in prolonging species' existence.
Though this technology may not be able to make life more convenient and fancy for people as most high tech products do, considering that biological diversity is critical to Earth's ecological environment, it would be great that there could be such inventions in the future (definitely there will be and I believe it is only a matter of time and level of efficiency).
JH: Fill in the blanks. The wisest thing anyone ever told me was ____ and it helped me to ____.
AY: The wisest thing anyone ever told me was that I should always follow my heart and pursue what I love and it helped me to be less hesitant and utilitarian when making important decisions.
JH: What is one goal you would like to achieve in the next five years (personal or professional)? 
AY: I would say to learn a new language (maybe French or Spanish). Actually, another goal I've been thinking of for a long time is to continue my journey in Knovva at least for a few more years. I hope it could come true!
JH: Do you have any other opportunities for leadership in your life? If so, what is your perspective on good leadership? What does it mean to evolve as a leader?
AY: Yep, I'm currently the captain of our school club doing volunteering teaching (which I mentioned above) and also the vice-captain of our history club. I've also been the class monitor and Students Union member. From my point of view, pure love and passion are the basis for good leadership.
Besides that, skills, a moderate attitude to learn, and the willingness to actively reach out to the members are also what I could think of that are essential to good leadership.
For me, evolving as a leader means approval and appreciation, but at the same time means more responsibility and challenges. After being selected as the captain of this club, I have to contact schools and students in need, allocate work, train new members, etcetera. Those are what I haven't thought about before, but also what made me more experienced and confident in facing future challenges.
After all, I always believe in the power of passion, with which we could continuously strive for higher goals and conquer unexpected challenges.
Note for future DC members: I want to shout out to you that you should never be afraid or nervous about the new work. You are definitely good enough, and there is always the Committee supporting you. As long as you try your best, you could make it. And throughout the way, you would find yourself naturally becoming a better leader!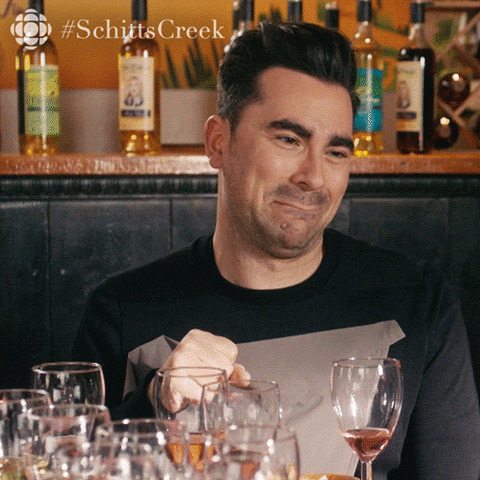 JH: Any college plans laid down yet? Intended major or minor? Dream school?
AY: I'm still not so clear about my college plans yet. But I do think I would apply for social sciences majors since those are where my passion is. Um, dream school… haven't seriously thought about it… going to move on to school selections this summer.
JH: What might people be surprised to learn about you?
AY: Maybe that I get really "crazy" and involved when playing with my friends (because most people think I'm the kind of quiet and calm person, and I'm not so outgoing most of the time).
Favorite Five
Class at school?
English & Micro Economics. Really enjoy literature reading and discussions in our English class. We just started analyzing 1984 and Fahrenheit 451, which I expect would be a lot of fun. For Micro, the subject itself just appeals to me a lot with all the interesting theories and real-life applications.
Book?
Maybe A Thousand Splendid Suns by Khaled Hosseini, and Dear John by Nicholas Sparks.
Food?
Pasta (especially my parents' homemade pastas) and all sweet desserts! 
Color?
Violet purple. Like its aura of calmness and mystery. A color with beautiful inner attraction.
Quote?
Don't have one in my mind right now.