by Justine Hudock
Student Community Engagement, Knovva Academy
Cindy C. was named our best Minister of Transportation and Infrastructure throughout the entire July Summit. She's a warmhearted, camera-shy girl from China who aspires to be a writer. (Note the lack of a personal photo, at her request, which only leaves the reader their imagination to envision Cindy… maybe, you think, she has a really cool haircut and a bionic third eye? Could be anything.)
Cindy is a wordsmith on every front: She speaks four languages, and she naturally loves linguistics, which she might study in college. (Either that, English literature, or journalism.) But one wonders, after seeing her wisdom and leadership skills, if this young woman wasn't destined to head the newsroom rather than wrangle on the battlefront for it. As she says, to be great means "being decisive, patient, and helpful." Simple but good, like a hearty soup, and just right for the journalistic scene.
Give Cindy a big round of applause for her performance at Model G20's 2021 July Summit, A Healthier Earth and Beyond, and lend your eyes to her interview.
Justine Hudock: What's your name, where are you from, what year are you in school, and what's a silly, fun fact about you?
Cindy C.: I'm Cindy and I'm a Chinese girl. I'll be in 11th grade after September 2021!
JH: What was your title and country in the Summit? What did you find most interesting about designing for your country's particular needs?
CC: I was the Minister of Transportation and Infrastructure of Canada. I found dealing with the relationship between Canada and NASA & ESA (the European Space Agency) quite interesting. I found this nation has done extremely well in navigating its way among the superpowers, and I tried to continue this process by negotiating with Ministers from both the EU and US. The result was excellent.
JH: What did you come to the Summit more interested in: global health, or space exploration? Are you leaving the Summit, still more interested in that than the other… or did you flip?
CC: I came to the Summit with an interest in global health but ended up being attracted to space exploration. The more I know about space, the more I get attracted by it, and the more "space" it leaves for my wild imagination.
JH: To what extent does your interest in either Summit topic (or both) inform your path — perhaps toward a future career, or simply in how you consume and behave in everyday life?
CC: They became a part of those essential ingredients of my future work (possibly as a journalist). The more I absorb, the more beautiful my writing will bloom — they're just like flowers. Everything I've experienced, including this Summit — the knowledge it contains, the people I met, shapes myself and the things I write to some extent.
JH: What advice do you have for other students who may be interested in following a similar path toward worldly mindfulness — being aware of life on a global and time-transcendent scale?
CC: Start by doing something small to someone or something near you. Read more and think more.
JH: Personally, what was your favorite part about the Summit?
CC: The Country Round Table Meeting. I felt like being in a productive but warm and relaxed team there. I loved it when we gathered and worked as a whole; it made me feel like I was in my school's dormitory, full of joy and sometimes hard work.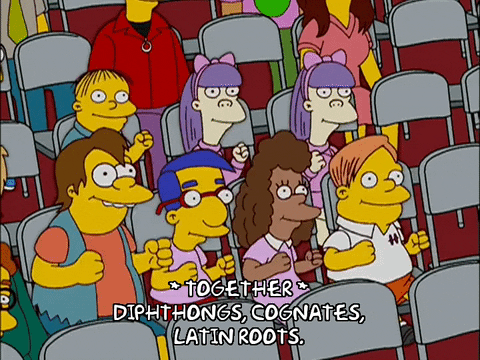 JH: What else do you do outside of school that you really enjoy? Hobbies, academic extracurriculars?
CC: I play basketball and volleyball on my school's team (although I'm only 5'9'', quite short for a player), compete in the Linguistics Olympiad in China (IOLC), and I can play the bass guitar. Academically, I'm really interested in linguistics!
JH: If you could invent one thing that would make life easier for people (perhaps related to global health or space exploration), what would you invent? (Pst… Your idea doesn't have to be totally feasible!)
CC: Wings for us human beings — to avoid traffic jams!
JH: What is one goal, personal or professional, you would love to achieve in the next five years? (Be creative! Tell us your wildest dream!)
CC: Pass the national test and become a qualified interpreter (would be better if I manage to do it before I'm 20), and write something for large news agencies (I don't care if it's NME, National Geographic or political ones).
JH: What is your perspective on good leadership? What does it mean to evolve as a leader?
CC: Being decisive, patient, helpful and most importantly, academically excellent.
JH: Any college plans laid down yet? Do you have an intended major or minor? Dream school?
CC: None for specific colleges due to COVID, but I'll either study English literature or journalism (still, there's a 1% possibility that I would go for linguistics). I have dozens of dream schools… outside China, it'll be Northwestern in the US and London School of Economics and Political Science in the UK. Inside mainland China it'll be Fudan University.
JH: What might people be surprised to learn about you?
CC: I speak a bit of German and Japanese!
Favorite Five
Class at school?
Chinese, English, geography, and history. I got as high as the top 1 in these subjects, and I think I was born interested in them. I don't know why!
Book?
The Snows of Kilimanjaro, by Ernest Hemingway.
Food?
I don't have one actually… but I drink at least two cups of coffee a day.
Color?
Orange. The color of the sun and our local orange soda!
Quote?
"Have faith in ourselves, not the politicians." — Lyricist Damon Albarn.